Organizing and Downsizing


Success begins with a plan that takes into account your unique situation. Therefore, I provide free consultations in-home, by phone, or through email. We will discuss your goals and skills, evaluate the areas you want to work on, and discuss the time frame you have in mind. There are many different ways to approach a project involving Too Much Stuff; we'll find the method that fits you best.
Reclaiming your home can be such an overwhelming task that it's an easy one to put off. But don't wait another day. Contact me and together we'll get your home in order so you can live the life you want.
Beth@IHaveTooMuchStuff.com (508)470-0638 Home Offices
Filing Systems
Scanning paperwork into the computer
Home Inventory (for insurance)
Closet Organization
Project Management
Landing Pad
Family memorabilia
Time management
Data Storage systems
Space Planning
Storage Organization
Kitchen Optimization
Library Management
Children's Toys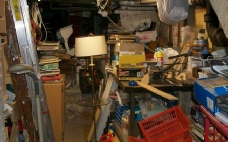 Although I perform all kinds of organizing services, I focus on helping people who are overwhelmed by all the Stuff they have in their lives. My specialties are: Decluttering, Downsizing, Estate Dispersal after a Death, Moving, and Hoarding.
These are usually huge jobs that can bring up feelings of anxiety, guilt, regret, and fear. It's easy to get frustrated and give up. Don't go through it alone. I will be your coach, advisor, sounding board, and cheerleader.