Organizing and Downsizing


Success begins with a plan that takes into account your unique situation. Therefore, I provide free consultations in-home, by phone, or through email. We will discuss your goals and skills, evaluate the areas you want to work on, and discuss the time frame you have in mind. There are many different ways to approach a project involving Too Much Stuff; we'll find the method that fits you best.
Reclaiming your home can be such an overwhelming task that it's an easy one to put off. But don't wait another day. Contact me and together we'll get your home in order so you can live the life you want.
Beth@IHaveTooMuchStuff.com (508)470-0638 What if I need it someday?

I can't give that away, it was a gift!

I can't decide so I'll just keep it.

What if it's worth something someday?

It's an antique! I better keep it!

I'll keep it just in case.

My kids might want it.

I'm going to fix it someday.

I paid a lot for it!

It's not worn out yet.


How do you eat an elephant?

One bite at a time.
And that's how we're going to tackle your project. It might seem overwhelming right now, but we'll break it down into small steps and do one bite at a time. If it sounds like this might take a long time, you're right. But it probably took you years to collect all your belongings; we won't straighten them out in a day.
In fact, for people who have trouble getting rid of things, going one step at a time is the best way approach to take. At first, we might need to talk about each item and you might feel anxious about discarding something. But, believe it or not, each time you get rid of some Stuff you don't really need, it gets easier.
If a loved one has "too much stuff", you may be tempted to jump in and throw out everything that looks like garbage. This is usually a disaster. If this happens to a person who has difficulty getting rid of things, the chances are high that they will simply fill the house again within 6 months. This is because there's more to it than just throwing things away. [See the page on Families of Hoarders]
I use a three-step approach focused on the following questions:
What do I want to keep?
None of the excuses in the left column are good reasons for you to keep something. You only want to keep things that are useful and that truly enhance your life. Everything else is just a drain on you.
Where is the best place to store it?
It's not enough to just throw something in a drawer. We need to find a place to keep it that makes sense to you and fits into your life. For example, if you like to do your monthly bills while watching TV, we can set up a "bill paying station" next to your favorite chair. That way, everything will be at hand when you need it- and perhaps more importantly- it will be easy for you to put things away so you can find them the next time.
How will I maintain my changes?
This can be the most difficult part of the job. We will look at how you use your belongings and how you work best in order to come up with routines and tasks that you will be able to keep up. It's heartbreaking to do so much work just to see things slide back to the way they were.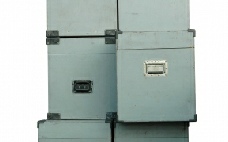 Where is the best place
to store it?
How will I maintain
my changes?