Organizing and Downsizing


Success begins with a plan that takes into account your unique situation. Therefore, I provide free consultations in-home, by phone, or through email. We will discuss your goals and skills, evaluate the areas you want to work on, and discuss the time frame you have in mind. There are many different ways to approach a project involving Too Much Stuff; we'll find the method that fits you best.
Reclaiming your home can be such an overwhelming task that it's an easy one to put off. But don't wait another day. Contact me and together we'll get your home in order so you can live the life you want.
Beth@IHaveTooMuchStuff.com (508)470-0638

It will improve your life!

You will live in a healthier, safer environment.

You will be able to invite family and friends over to visit.

You will be able to work on projects that you always hoped you would do "someday".

You won't have to worry about the neighbor peeping in through the window.

You will save money by being able to find the items you need instead of buying them again.

You will have more time because you won't have to fight your clutter.
Where are you located?
I work in the Buffalo, NY area. If you are further than 1 hour away, I will charge you half-price for travel time beyond 1 hour.
Why should I hire you to get things organized instead of doing it myself?
There's a reason you haven't accomplished your decluttering goals. Perhaps you never learned the necessary skills. Maybe you need help coming up with a place to start. Or you could need a coach to keep you on track. Regardless, if you were going to do it, you would have done it by now. Don't put it off any longer.
How long will my project take?
That depends on a number of variables such as : How big is your project? How hard is it for you to let go of things? See the Self-Evaluation page for more details.
How often should we meet?
That depends on you- how much time do you have to devote to decluttering? At the beginning, you may want us to work together several times a week- or even every day. Later, you may only need me to check in on a weekly basis to help you keep on track. I work for a minimum of one 2-hour block. Any shorter and we won't have time to get into the swing of it!
Are you going to just throw away everything?
No. First of all, I won't throw away anything. You will make the choice to discard or donate an item. You have kept your belongings for a reason. We will work together to figure out why you have these items and, if you are willing to let some go, we will find an appropriate destination for them.
Can other members of my family get involved?
Of course. We'll talk about what role you would like them to have. Do you want them to sort? Clean? Deliver goods to charities? Bring out the garbage? Just stand and cheer you on?
How should I prepare for a decluttering session?
Wear comfortable clothing and shoes.

Gather some supplies- empty boxes, garbage bags, all-purpose cleaner, sponge, cleaning cloth/paper towels, gloves, and a dust mask. I can provide any supplies we'll need at cost.

Don't neaten up for my sake! If you have extra time before I come over, prepare a snack for yourself for when we're finished, get a drink, or just sit and imagine how your home will look when we're done.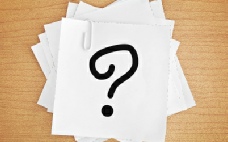 Warning: Badly hoarded houses can draw the attention of Child Protective Services, Adult Protective Services, the Fire Marshall and Building Inspectors. This can lead to serious legal and financial trouble. Clean things up on your terms, not theirs.