Organizing and Downsizing


Success begins with a plan that takes into account your unique situation. Therefore, I provide free consultations in-home, by phone, or through email. We will discuss your goals and skills, evaluate the areas you want to work on, and discuss the time frame you have in mind. There are many different ways to approach a project involving Too Much Stuff; we'll find the method that fits you best.
Reclaiming your home can be such an overwhelming task that it's an easy one to put off. But don't wait another day. Contact me and together we'll get your home in order so you can live the life you want.
Beth@IHaveTooMuchStuff.com (508)470-0638
What to do when it becomes overwhelming
I can help. I am a professional organizer. I focus on helping people who are overwhelmed with all the Stuff they have in their lives. My specialties are: Decluttering, Downsizing, Estate Dispersal, Moving and Hoarding.
Packrat, magpie, collector, messie, hoarder. At one time or another, these titles can describe most of us. We are constantly bombarded with demands to buy things that we are told will make us smarter, happier and more successful.
Many of us learn how to balance new purchases by discarding older items, keeping our surroundings under control. But some of us never learn those skills or are unable to practice them due to disability, loss, uncertainty or simply being overwhelmed.
Other people need to move or downsize and find themselves facing decades of belongings, uncertain about what to keep and what to do with the rest. And, most difficult of all, some of us find ourselves with the responsibility of deciding what to do with the possessions of a recently deceased relative or friend.
Are you overwhelmed by the amount of items you have to deal with? Are you limited by physical or emotional roadblocks? Do you tend to buy more than you need? Do you have difficulty discarding items? Do you need better ways to organize your belongings? Do you simply not have the time to take care of this extra task?
Based on your goals, skills, and preferred method of working, we will develop a plan that will teach you the tools you need, break through your barriers, and provide you with a map to success.

Free in-home
consultation on Cape Cod
In-person, online,
and phone support
Discreet and
non-judgmental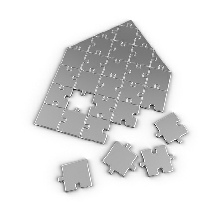 Available Weekends and Evenings